Latest Figures Confirm Pallet Plus Network Delivers 99.98% Consignments To Service !!
Pallet Plus Live Tracking Considered The Quickest & Most Reliable Available.
Pallet Plus Vehicle fill capacity exceeds 92.3% for Q4 2014; far in excess of industry targets !!
Efficiency is also key to reducing emissions and protecting the environment as Pallet Plus lead the way with record figures.
Pallet Plus doubles warehouse capacity at Colchester base as volumes maintain steady growth.
Pallet Plus take delivery of new 18 tonne curtain sider as fleet grows to cater for customer demand.
Quality of service underpins Pallet Plus growth through economic uncertainty.
Do Not Accept Excessive Fuel Surcharging.
The Surcharge Fluctuation You Pay Is A Direct Reflection On The Efficiency Of Your Chosen Logistics Partner.
The More Efficient Your Partner The Less The Surcharge !!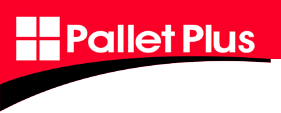 Call Us Now On 01206 580390
"We notify Pallet Plus what to collect and get on with what we do and leave the rest to them"

Multi National Blending Company
WELCOME TO PALLET PLUS
If you need palletised freight or goods collecting or delivering anywhere in UK, Ireland or Europe you have just found your perfect business partner.

We pride ourselves on offering the most reliable and efficient service for the delivery and collection of palletised goods. Our services are tailored for every possible requirement including dedicated transport where transhipment is not permitted or when something special is required.

Our business is built on honesty, integrity and reliability by providing a completely transparent service but don't take our word for it read what our customers have to say.

People make the difference and our team of highly skilled, dedicated and friendly staff are there for you and your customer from collection to delivery.

State of the art systems offer live booking with complete traceability through to final delivery, including ePod and live consignment history.

Efficiency, environment and economy are all key drivers to a successful logistics package. Our vehicles run at an average of 92% capacity far in excess of industry targets, a crucial factor when considering ever increasing fuel costs. If you need to get your goods collected or delivered your company's long term success depends on a capable logistics business partner.
NETWORK NEWS
CONTACT PALLET PLUS
Pallet Plus Ltd
Crossways Centre
Frating Road
Great Bromley
Colchester
Essex
CO7 7JW

Telephone : 01206 580390
Email : info@palletplus.co.uk
PARTNERS

IT, Telecoms, Hosting and Design Provided by Network Cube. All rights reserved 2012 - 2015