Pallet Plus wins Network industry award for audited performance.
Positive Q4 figures back up pre Christmas volumes with 99.3% consignments delivered to service.
Live Booking & Tracking software updates proving to be a major success.
Latest figures confirm Pallet Plus lead the sector for deliveries completed to service.
Efficiency remains key service driver as Pallet Plus lead the way with record figures.
Pallet Plus doubles warehouse capacity at Colchester base as volumes maintain steady growth.
Pallet Plus take delivery of new double deck trailer to further drive efficiency and help reduce environmental impacts.
Pallet Plus are the leading choice for Nationwide distribution to and from the CO & CM postcodes.
Pallet Plus have partnered with Linde forklifts to invest in a cleaner more fuel efficient new forklift fleet.
Do Not Accept Excessive Fuel Surcharging.
The Surcharge Fluctuation You Pay Is A Direct Reflection On The Efficiency Of Your Chosen Logistics Partner.
The More Efficient Your Partner The Less The Surcharge !!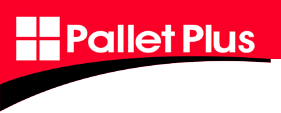 Call Us Now On 01206 580390
CONTACT US
Pallet Plus Ltd
Crossways Centre
Frating Road
Great Bromley
Colchester
Essex
CO7 7JW

Telephone : 01206 580390
Email : info@palletplus.co.uk
Registered number: GB5529345
Registered office: Unit 8, Crossways Centre, Frating Road, Great Bromley, Essex, CO7 7JW
CONTACT PALLET PLUS
Pallet Plus Ltd
Crossways Centre
Frating Road
Great Bromley
Colchester
Essex
CO7 7JW

Telephone : 01206 580390
Email : info@palletplus.co.uk
PARTNERS

IT, Telecoms, Hosting and Design Provided by Network Cube. All rights reserved 2012 - 2015